More than 300,000 US based small and medium sized businesses sell through Amazon's marketplace services. That's a staggering number for competing, if you don't have the right tools and insights to help you stand apart from the crowd. Omniqore's experts can analyze verified sales, product and marketing data to create the perfect listing for your products. More visibility, better internal search rankings and captivating content that drives conversions.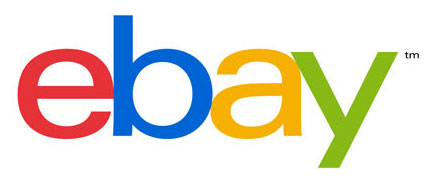 In 2019, Ebay had more than 182 million active buyers, that's a huge audience exposure for your brand. Our customized Ebay selling services ensure your products get the maximum reach. From getting your seller account approved to product listing, marketing and shipment, our custom e-commerce solutions help increase your Ebay revenue substantially. We partner with Ebay to provide premium services for scaling your business on their platform. Our established network with other Ebay sellers ensure the widest audience base for your products.

Your Wordpress website on WooCommerce will provide you great e-commerce abilities and high SEO value. WooCommerce allows you to customize independent functions of the websites including payment processing, data collection, invoicing control, SEO et. al. Our skilled team of WooCommerce developers can build extensions to suit specific functionality for your business. Woocommerce is fast, has a great content management system and it grows with your business.

Our BigCommerce website and inventory management solutions include custom modifications and functionalities specific for your business needs. We ensure your website is PCI compliant and safe for secure transactions. We partner with major BigCommerce integrations for email outreach and multi-channel inventory management system for a holistic e-commerce solution.
SkuVault makes inventory management efficient and scalable. It provides you the convenience to connect different selling channels, organize warehouses and manage inventory efficiently. We partner with SkuVault to build custom solutions specific to your business. Our years of experience in distribution and warehousing have ensured we create the most efficient and self-sustainable inventory systems that give businesses the freedom to accelerate their businesses without any of the roadblocks.

Shopify is an e-commerce platform built to leverage online businesses that are still in their infancy stages. At Omniqore, we set up a unique website and inject customized themes and colors that are eye-catching and will augment conversion rates. With Shopify, we flourish your venture with the online latest trends of the market, and we keep on manufacturing building blocks for your website. We offer a full catalog of the Shopify development platform inclusive of website design, SEO, and website integrations.

OpenCart is robust yet easy to use online open-source store management systems empowering many businesses and online stores from a single back-end. Omniqore will handle website creation with theme customization and API integration that increases the website functionality, eye-catching designs that drive traffic, and thrive conversion rates. We provide OpenCart's back-end support and services to enhance the functionality and security of your website. Our customization and integration include ERP, Social Media handles and others.